Monday's news of the sudden passing of Robin Williams has stirred emotions and thinking in many of us. To friends, fans and celebrities alike, the news brought a reaction of surprise, grief and sadness. Both as a person and through the many characters he played, Williams brought us inspiration, humor, vision and so many other things. Given this, I propose we add "leadership" to the list of Williams' contributions. In many ways, Williams exemplified, both on and off the screen, what good leadership looks like.
What is Leadership? In his Forbes article, Kruse dissects the definitions of leadership offered by Peter Drucker, Bill Gates and other thought leaders, and offers that "leadership is a process of social influence, which maximizes the efforts of others, towards the achievement of a goal." Consistent with this definition and the best practices of strong leaders, Willliams did five things well that demonstrate the essence of strong leadership. Incidentally, these behaviors are what make leaders effective in organizations and business, too.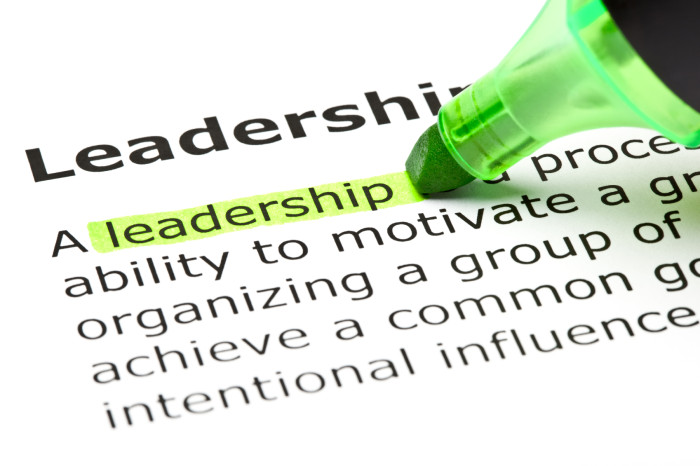 1. Good Leaders Play Many Roles
Like many true leaders, Williams did not hold the designation of "the boss" or "the leader," yet through the different roles he played – both on and off the stage – he impacted many followers. As one follower tweeted, "The reason why this Robin Williams news is so sad is because it isn't the death of one man. It is the death of thousands of characters…" Some remember him best as Mrs. Doubtfire, while to others, Williams will always be Mork or John Keating. From professor to nanny to psychiatrist to comedian in film, and from husband to father and friend in life, Robin Williams played many roles.
So, too, do good leaders. The best leaders are not only the ones who hold the leadership title but also are, perhaps most importantly, the ones who show up as leaders as part of their daily work and interactions with those around them. Indeed, like Williams and his many characters, a good leader can flex between being a visionary one day and inspiring laughter or offering support the next.
2. Good Leaders Have Different Impact on Different People
Since the news on Monday, people have shared the many ways in which Williams has impacted their lives personally:
"Robin Williams made the world laugh & think. I will remember & honor that. A great man, artist and friend…." (Kevin Spacey)
"Mr. Williams visited me the first day of filming The Parent Trap. I will never forget his kindness…." (Lindsay Lohan)
Perhaps the most unique story was the one shared by Ozzy and Sharon Osbourne, about the surprising form of support and comic relief Williams offered when Sharon was diagnosed with colon cancer. During his surprise visit arranged by Ozzy, Williams offered just what Sharon needed at that moment.
Even those of us who did not know him personally share our own accounts of how Williams' leadership impacted our own lives. I knew Williams best as "John Keating." He was part of my childhood. Right along with my own high school English teacher, Mrs. G, he was with me in my early teenage years when I discovered poetry, passion, and what it means to stand up for what you believe in.
In each of these examples, what other leaders can seek to emulate is not the specific actions of Williams himself. There is not a template for what effective leadership looks like. Instead, it is about observing what people in your organization need – as Williams did – to help them to achieve their goals. Its about finding your own way to support and inspire them in that moment.
3. Good Leaders are Followers, Too
In a world where the focus of leadership is often on the leader's own ambitions and leadership agenda, we sometimes forget that good leaders also must know how to follow. In his Harvard Business Review article, Why Great Followers Make the Best Leaders, Musselwhite identifies the characteristics that are common in great leaders and great followers alike. Being honest, giving support and seeing the big picture, Musselwhite argues, are among those things that are universally important to both leadership and followership.
By this definition, Robin Williams was a great leader and a great follower, too. He followed scripts, followed directors, and took his lead from other actors on his various sets. Good Will Hunting, for which Williams won Best Supporting Actor, would not have been much of a movie without Matt Damon and the strong cast. Rather than always being center stage, Williams showed us how to share the lead with others.
Strong leaders in organizations, too, know when to step out of the limelight to let others take the lead.
4. Leadership doesn't stop when you step "off stage"
As evidenced over the past few days as those who knew him share their stories, Williams' leadership did not stop when the public wasn't watching. He was there for other actors behind the scenes to support them in their journey as well. This is the part of leadership that is intensely personal, and the part that people will remember long after the filming – or the current business deliverable – is done.
5. Good Leaders Make Us Think
Often dubbed "thought leadership," leaders are responsible for more than leading others to "get things done." They make us think differently, too. Throughout his acting career, Williams made us think through the different characters that he played. In the role of John Keating in Dead Poets Society, for example, Williams declared "… I stand upon my desk to remind myself that we must look at things in a different way…." And now he continues to make us think, as the circumstances of his death have prompted reflection and debate about important issues surrounding depression and mental health.
Though the death of Williams is a sad one, we can each remember the impact that this important leader had on our lives and hold his leadership as something to aspire to in the leadership roles we play in our own lives and organizations. "Oh captain, my captain," Robin Williams, you have truly been a great leadership inspiration to us all.
Interested in learning more about Hilgart? Click here.